Economic slowdown: Six more London councils making cuts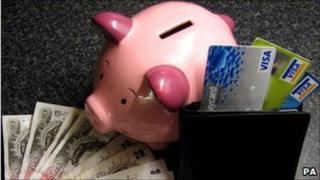 Another six councils across London have finalised plans to cut tens of millions of pounds from their budgets.
Kensington and Chelsea, Hackney, Westminster, Enfield, Merton and Greenwich all had full council votes on proposed budget cuts.
This takes the total number of councils to have finalised budget cuts in London to 27.
London council cuts finalised so far should mean at least 7,500 jobs being lost.
First to pass its budget was the Royal Borough of Kensington and Chelsea, cutting £23m to reduce its 2011-12 budget to £400m.
Some £447,000 will be cut from environment and leisure services, £380,000 from family and children's services and £190,000 from adult social care services.
The Conservative-run council will lose about 150 posts. It currently employs 2,814 people.
Councillor Sir Merrick Cockell said: "It is right that the government is reducing public spending and that the royal borough should play its part in repairing Britain's public finances."
Labour-run Hackney Council voted to cut £44m from its budget. Its total budget for 2010-11 is £1.06bn.
All the Labour councillors voted in favour of the budget, while six opposition members voted against.
'Drive out efficiencies'
Some 200 jobs will be cut from what the council says are back-office posts. The council currently employs 3,200 full-time staff.
A council spokesman said no front-line services would be affected.
He said: "In identifying savings, the strategy has been very clearly to protect front-line services and drive out efficiencies from the back office, by utilising technology and implementing improved ways of working."
Hackney Alliance To Defend Public Services marched to the town hall in Mare Street East to protest against the cuts.
The Labour-run borough of Greenwich voted unanimously to reduce its budget by £48.6m.
The total budget for 2011-12, which had cross-party support, is £873m.
Some £7.8m will be saved from management functions and £3.2m from administration costs. A further £1.1m will be cut from a proposed transport review.
The council did not say how many jobs would be lost but said £11m would be cut from salaries.
Westminster Council voted to cut £60m from its budget over the next two years, with half of those savings falling in 2011-12.
The Tory-run council's budget for 2011-12 will be £818m. It was passed by 37 votes to 11.
The council plans to save £30m through the reduction of up to 450 staff posts over two years. A total of 2,679 staff work for the council.
Meanwhile, the council said it would save £4m by addressing building costs and a further £4m from back-office functions.
More than £1m will be cut from voluntary sector grants, including £630,000 from adult and community services, and £425,000 from children's services.
Labour councillor Paul Dimoldenberg called the cuts "an unnecessary destruction of Westminster's voluntary sector's ability to help those in need".
But the Tory leader of Westminster Council, Councillor Colin Barrow, said: "We have a clear strategy to protect the front line so that we are able to continue to deliver on residents' priorities."
North London Labour-run Enfield council approved plans to cut £34.5m to bring its 2011-12 budget to £1.05bn.
Roughly 80% of the proposed cuts would be to back office functions, but there are also plans to cut £1.5m from the library budget over the next four years.
Children's and sure start centres would receive a £1.75m reduction in funds.
The council plans to cut 200 jobs, 60 through redundancies, with the rest from temporary positions from a total workforce of 4,000.
Labour-run Merton council agreed to cut £24m from its 2011-12 budget, reducing its spending to £151m.
Back-office departments, environment and regeneration will be the departments hardest hit by the cuts.
The council estimated 220 jobs would be lost. It currently employs 2,298 staff.
Local authorities face an average 9.9% cut in government formula grant funding in 2011-12.
However the plans already announced by London councils stand to save the public purse more than £1bn over three years.