Facebook taunt murder: Fiancee jailed for false alibi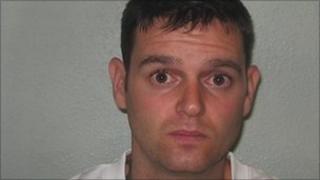 A woman whose fiance murdered his ex-wife after she taunted him on Facebook about paying child support has been jailed for giving him a false alibi.
Adam Mann was jailed for life for killing Lisa Beverley, 30, at her home in Plumstead, south London, in 2009.
Elizabeth Kilgallon, 29, of Welling, south-east London, was found guilty of perverting the course of justice by giving a false statement to save Mann.
She was sentenced at the Old Bailey to two-and-a-half years in jail.
Judge Paul Worsley told her: "The word must go out from this court that those who lie during the course of a murder inquiry must go to jail."
Kilgallon claimed Mann had been in bed with her at the time his former wife was murdered.
Ms Beverley was battered with a hammer before being slashed across her neck with a knife.
The court heard she had taunted Mann on Facebook about reporting him to the Child Support Agency. Their five-year-old son found the body.
Mann was given a minimum term of 24 years for the murder.