Cricket in Islington saved after Porsche driver sued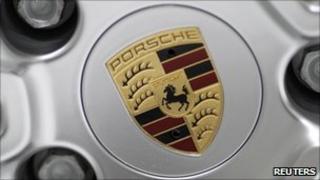 Cricket at an inner London pitch has been saved - after it was shut down when a cricket ball hit a Porsche for six.
Youngsters were playing at Wray Crescent pitch in Islington, north London, when a stray ball took out the window of the expensive sports car.
The owner successfully claimed the cost from Islington Council and the council then suspended cricket there.
Now it is adding extra netting - so it is game on.
The council hopes the netting will prevent stray balls causing more damage to cars owned by the area's wealthy residents.
Catherine West, leader of Islington Council, said: "We're big supporters of cricket and have made sure it can stay at Wray Crescent, which is greatly loved.
"We're determined to protect Islington's last cricket pitch.
"We'll keep a close eye on the situation to make sure it's working and that the sound of ball on willow continues in Islington for years to come."