Authors protest over Camden Council library cuts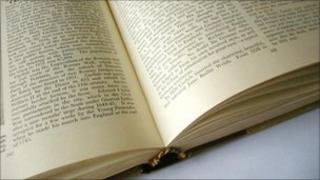 A pair of best-selling novelists are protesting against the feared closure of a library in north London.
Tracy Chevalier, who wrote Girl With a Pearl Earring, and Julian Barnes, author of Flaubert's Parrot, live near Highgate Library, which could be hit by spending cutbacks.
Camden Council is consulting on saving £2m from its library service.
The council says there is no definite closure plan. It is looking at reducing opening hours and stock spending.
But that did not stop local parents and the authors from organising a We Love Highgate Library day on Saturday.
Author Doris Lessing and poet Michael Rosen sent messages of support, while Frank Dobson MP attended the protest.
Grace Livingstone, one of the organisers, said: "This library is the heart of our community and we would be devastated if it were closed.
"After school, it is packed with kids reading books, playing games and doing homework.
"This library helped my children learn to read and love books. My six-year old comes here every week and gets books."
Fellow organiser Emma Jolly added: "The loss of Highgate Library would be detrimental to our children, our community, and the many people who live nearby in small flats and social housing."
'Efficiency savings'
Protesters say up to five libraries in Camden could close.
A Camden Council spokesman said: "The council plans to save £2m over the next three years from our libraries budget of £8m.
"Efficiency savings of £400,000 have already been found and we are currently consulting with library users and residents on a series of options to meet the remaining budget gap.
"No decisions to close any libraries have been taken by Camden Council and we would urge as many people as possible to take part in the consultation process."