Richmond leading London borough for royal parties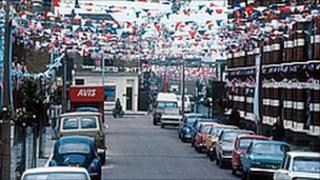 Richmond is poised to claim the accolade as the busiest borough for royal wedding street parties in London.
The borough has 64 applications in and is expecting more before its 8 April deadline.
Local Government Association (LGA) figures revealed Richmond's closest rivals to be Newham and Wandsworth.
It follows Richmond Council's introduction of measures to make it easier to hold street parties.
The council rushed through special measures in January to cut red tape relating to street parties.
Leader of Richmond Council, Lord True, said: "I said last year that we would move heaven and earth to make it easy for local people to have street parties to celebrate special days such as the forthcoming royal wedding.
"Well we have done that and the residents of Richmond-upon-Thames have responded by opting in great numbers to have parties."
He said that the application process had been made as simple as possible with a form available to download from the council website and no fee.
The figures by the LGA are for formal application for parties received by boroughs as of 30 March 2011.
It shows Richmond as having 60 applications but the council has confirmed that the most recent figure is 64.