DJ stabbed to death after gig at Club Life in Vauxhall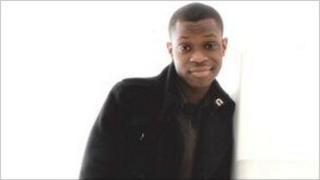 A student was murdered during a confrontation with a group of youths after a DJ performance at a club in south London, the Old Bailey has heard.
Carl Beatson Asiedu, 19, of Norbury, south London, was stabbed in the heart near Club Life in Vauxhall after working as a DJ there in August 2009.
His friend Peter Lama, 19, was also stabbed in the melee, the court heard.
Junior Ademujimi-Falade, 20, of Camberwell, denies murder, while Abu Mansaray, 20, denies wounding Mr Lama.
Mr Ademujimi-Falade and Mr Mansaray, of no fixed address, also deny violent disorder.
'School threats'
Mr Asiedu, a media production student at De Montfort University in Leicester, and Mr Lama were attacked hours after performing with their group Kid n' Play, jurors heard.
Both men had attended Selhurst High School for Boys and then St Francis Xavier College in Clapham.
Richard Whittam QC, prosecuting, said: "There has been no suggestion that either of the young men had done anything to invite the violence visited on them.
"Sadly the use of knives or other such weapons by young men is all too prevalent."
It was not suggested the fatal attack was gang-related but jurors were told they would have to consider claims that Mr Asiedu was threatened while at school.
Bolaji Kako-Are, 20, of Walworth, Edwin Oppong, 20, of Peckham, and Emmanuel Osei-Anane, 19, of Camberwell, also deny violent disorder.