London Underground: New upgrades, new approach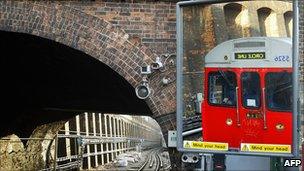 This will not get much attention in the mainstream media, but London Underground (LU) named its preferred bidder for the signalling of the Circle, District, Hammersmith & City and Metropolitan lines today.
Bomabardier is now the front runner to take on a massive engineering job on those sub-surface lines.
So it is an important day for the upgrade on the oldest parts of the Underground.
Well, remember former LU boss Tim O'Toole said Londoners should "scream bloody murder" if the plans for a new signalling system on sub-surface lines were scaled back or postponed.
He also described the upgrade of the sub-surface line as like doing open heart surgery while doing a marathon.
The funding is also there but it will involve fare rises and cuts elsewhere such as step-free access and a freeze on bus mileage.
LU have said they will consider these ideas from Madrid.
Hopefully this will mean fewer weekend closures. That will be a huge relief to many Londoners although there will still be closures for track and platform replacement.
"We insisted that those bidding for this contract found innovative ways to deliver the new signalling system without the need for the level of closures we have seen on other lines."
Many including the Liberal Democrats on the Assembly have welcomed this new approach. With a bit of "I told you so" Caroline Pidgeon says:
"It is just a great shame that the Mayor and Transport for London have until now been stubborn in refusing to look at international best practice, meaning Londoners have suffered for so long."
The signalling system being proposed for LU is already used in many other transport systems around the world. This diagram shows where.
Let us see how this upgrade approach goes over the coming years.
To be frank, for commuters the long overdue Jubilee Line upgrade could not have gone much worse...