Mayor of London appoints Edward Lister as deputy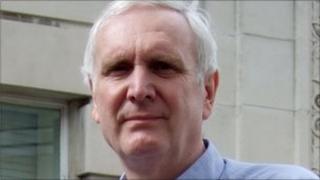 Mayor of London Boris Johnson has appointed a new deputy mayor following the death of Sir Simon Milton.
Edward Lister will step down as leader of Wandsworth Council in south-west London to take up his new role. He also becomes chief of staff.
Sir Simon became deputy mayor in 2008. He died last week after a short illness, aged 49.
Mr Lister has led Wandsworth Council since 1992 after being first elected to the local authority in 1976.
He said he was "delighted" to join the mayor's team.
"My focus in Wandsworth has always been on improving the quality of life of our residents. I now relish the opportunity to do that on a London-wide basis," he said.
Mr Johnson welcomed Mr Lister but also paid tribute to Sir Simon.
"The greatest tribute we can pay him is to deliver in the areas that mattered so much to him and improve the lives of Londoners in the great city that he loved.
"Edward Lister shares that goal."