City Hall advisor Tom Campbell resigns over 'theft' claims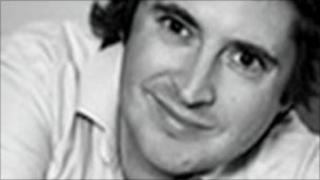 A senior London City Hall advisor has resigned after a newspaper article quoted him saying he "stole" from supermarkets and food chains.
Tom Campbell, who advised on the Cultural Olympiad, said he was "misrepresented" in the article.
In the Evening Standard story he was quoted saying if he went to "chain stores" he had to "steal something".
The Greater London Authority (GLA) said his comments were intended to be "light-hearted and playful".
The GLA said it has accepted Mr Campbell's resignation.
In a statement it said: "Tom insists that the Evening Standard has misrepresented him and that words intended in a light-hearted and playful manner were taken to imply criminal behaviour.
"He acknowledges that this is patently unacceptable for someone who is employed by a public body."