Harrow march for missing man Raymond Scott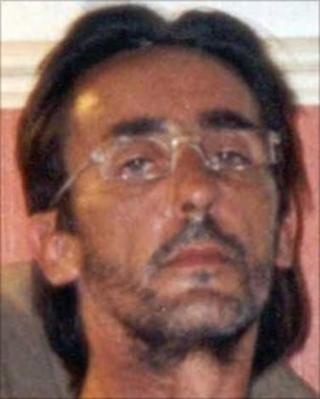 The family of a man who has been missing for almost a decade have held a march to support the search for him.
Raymond Scott, of Stanmore, north-west London, was 47 when he vanished in November 2001.
The plasterer had been on a job when he disappeared and his van was found abandoned. Police say there was no reason for him to go missing.
His family handed out leaflets during the march in Harrow town centre on Saturday.
Mr Scott was 5ft 7in tall, of slim build, with dark, brushed-back, collar-length hair and had a thin moustache.
He was last seen wearing square-shaped glasses and has a tattoo on his left hand saying "Ray".
Det Insp Andy Manning said: "The investigation into the disappearance of Ray continues and his family and friends remain desperate, 10 years on, to know what has happened to him.
Family 'want answers'
"Despite all our inquiries and extensive searches taking place, we have found no trace of Ray and we want to hear from anyone who knew him around the time that he went missing.
"Any information, however small, would be relevant to the inquiry and may be the key to giving his family the answers they want."
A £20,000 reward has been offered for information.