Ali Dizaei trial witness on benefit fraud charge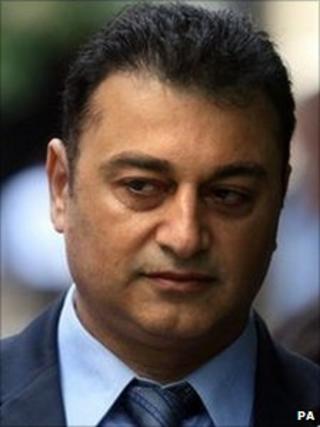 The central witness in the case against former Metropolitan Police commander Ali Dizaei has been charged with benefit fraud.
Waad al-Baghdadi was charged on Friday with two counts of fraud by false representation.
The allegations are understood to relate to making benefit claims for his father after his death in March 2006.
Mr Al-Baghdadi, 25, is due to appear at City of Westminster Magistrates' Court on 1 July.
A 55-year-old man who was also arrested in connection with the investigation has been released on police bail.
Mr Dizaei's convictions for misconduct in a public office and perverting the course of justice were overturned by the Court of Appeal in May.
The court heard that Mr Al-Baghdadi had claimed more than £21,000.
It said it was "driven to the conclusion" that the convictions could not be regarded as safe after hearing fresh information about Mr Al-Baghdadi's benefit claims.
Mr Dizaei - who had served more than a year in prison before his convictions were overturned - is to face a retrial.