Woman jailed for stabbing murder at Barking party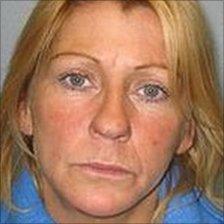 A woman who served time for killing her partner has been jailed for life after being convicted of murdering another man at a party at her east London home.
Tracey Van Dungey, 43, of Sugden Way, Barking, stabbed Carl Everson, 41, three times in October 2010 in a "violent, drunken attack".
She had served 42 months for kicking and punching her partner Kevin Qui to death in 2004, the Old Bailey heard.
Judge Stephen Kramer ordered Van Dungey to serve a minimum of 19 years in jail.
The victim, who had been drinking at the party, was attacked by another woman, Kelly Gentry, 39, of Bedford Road, Tottenham, north London, before the fatal stabbing.
Mr Everson was beaten and stamped on and was unconscious on the living room floor when Van Dungey - who had personality disorders and was an alcoholic - "took advantage of his vulnerability and killed him", the court heard.
The judge told the killer: "I do not accept you did it as an act of mercy.
"You also appear to have removed his property."
Mr Everson, who had two children and three stepchildren, bled to death within two minutes, the court heard.
Gentry was found guilty of causing grievous bodily harm with intent and was remanded for reports.
In a statement the victim's sister, Anita, said: "We have sat in court trying to find out what happened but neither defendant gave evidence.
"Instead we are left wondering."
Related Internet Links
The BBC is not responsible for the content of external sites.