UK man's foreign 2012 Olympic tickets joy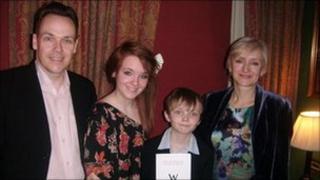 A man has got tickets to events on every day but one of the 2012 Olympics, by purchasing them through official sellers in other European countries.
Patrick Winterbottom, 43, from Maidenhead, got some of his tickets from the official UK London 2012 site.
But he managed to get other tickets from official vendors in Poland, Iceland and the Czech Republic.
Mr Winterbottom, who will take his family to the events, said: "We're very excited."
He said he had most success on the official Polish site, where he got tickets to four of the rowing finals and an evening of athletics.
The father of two children, aged 10 and 13, said he had got about £4,000 of tickets.
'Very excited'
He bid for £3,700 worth of tickets on the official UK site and got £700 worth - for hockey, rowing and the football finals.
But he said: "When I got less than 20% of what we applied for on the official site, I was disappointed and started looking around."
"My main frustration was seeing the money go out of my account and having to wait a month not knowing what had been allocated."
The man who works in marketing, said the tickets on the European sites were slightly more expensive - with the sites charging around 20% more than the official British site.
"I was most pleased to get rowing tickets. My daughter rows, so I was very keen to take her to see that event."
"We're very excited. I went to see the Games in Athens seven years ago and thought they were fantastic."
"I've booked two weeks off work," he added.
London 2012 said UK residents were entitled to apply for tickets through official sellers in other European countries.