'Mad' Frankie Fraser grandson arrested in Gibraltar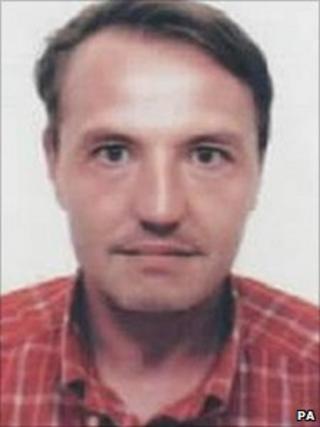 The grandson of the former London gangland enforcer "Mad" Frankie Fraser has been arrested in Gibraltar over an alleged drug-smuggling plot.
Anthony Fraser, 39, was on a list of 10 wanted individuals, thought to be in Spain, published in February.
Crimestoppers said he had given himself up on Monday afternoon and the process to extradite him to the UK would begin.
He is suspected of being involved in importing two tonnes of cannabis to the UK from the Netherlands in 2009.
The arrest was made in relation to a joint Serious Organised Crime Agency and Metropolitan Police investigation.
He was the sixth person to be arrested from the batch of 10 suspected criminals revealed under Operation Captura.
Mr Fraser disappeared after cannabis with a street value of £5m was discovered at a storage unit in Grays, Essex, in a truck full of frozen chicken from the Netherlands.
Five people were subsequently convicted of drugs offences and jailed for between six and seven years at Southwark Crown Court.
Mr Fraser's grandfather, 87-year-old "Mad" Frankie Fraser, was an associate of the notorious Kray and Richardson crime families.