Eight arrested in London raids on gang suspects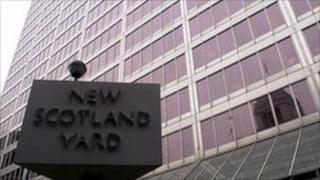 Eight men have been arrested during police raids on suspected gang members in Waltham Forest, London.
The men were arrested as part of Operation Connect - a London-wide police initiative aimed at tackling violence driven by gang culture.
Six of the eight men arrested have been charged with a range of crimes including robbery, fraud and traffic offences.
The men, aged 19 to 29, will appear at Southwark Crown Court on a future date.
Officers involved in the raids also seized thousands of pounds in cash.
Since Operation Connect was launched in Waltham Forest at the end of March more than 75 suspected gang members have been arrested, police said.