Londoner in Antarctic Ice Marathon for cancer treatment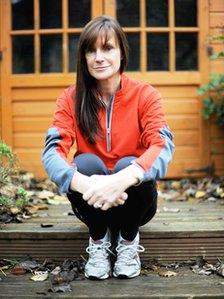 A north London mother who lost her son to cancer will run across Antarctica to raise money for the treatment of three girls suffering from the disease.
Yvonne Brown, of Barnet, will face -20C temperatures and 30mph winds during the five-day 26.2 mile Antarctic Ice Marathon starting from Union Glacier.
She lost her seven-year-old son, Jack, to neuroblastoma in 2009.
Mrs Brown, 44, wants to raise £10,000 to help three children who require specialised treatment in the US.
Emma Hoolin, four, from Wigan, two-year-old Sadie Rose Clifford from Knaresborough, North Yorkshire and Robyn Higgins, nine, from Surrey are all fighting the cancer, which attacks the nerves.
Mrs Brown said the children needed to undergo antibody treatment in the US, which is not yet available in Britain, and each family needed to raise £250,000.
Mrs Brown, an Acting Det Insp with the Metropolitan Police, said when she took Jack to the US in 2006 the treatment was still being tested and not available at Sloan Kettering cancer centre in New York. He was given another treatment there.
She has reached more than 40% of her target amount ahead of the race on 30 November.
Mrs Brown said: "This is one of the most challenging physical and mental challenge I will ever undertake, with the exception of losing Jack.
"Their [the children in the appeal] courage and strength is enough to keep me going.
"This is one of the most difficult marathons in the world. I hope to reflect the challenge these children face."
She said her two other children, a son and a daughter, aged 15 and 12, and her husband Richard, also a Met officer, faced an "emotionally difficult" time while trying to raise funds for their son.
"What a challenge it was to do a job full time and having to fundraise and say thanks for the donations and help others raise funds (for other ill children). That detracted from our time with Jack."
Mrs Brown will leave for Punta Arenas in Chile, on Saturday, from where the runners will be taken to the Union Glacier on 29 November.
The glacier is a few hundred miles from the South Pole and is at 700m (2,300ft).
Related Internet Links
The BBC is not responsible for the content of external sites.