More than 100 arrests in London domestic violence raids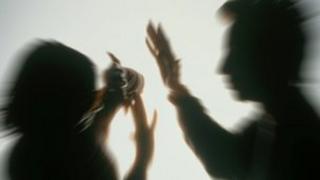 The Metropolitan police have arrested 143 people in raids across London targeting those suspected of domestic violence and hate crime.
Arrests ranged from offences of violence and common assault to breaches of court orders.
The Met has an advertising campaign with the statistic that domestic violence accounts for nearly one in five of all murders in London.
It encourages neighbours to speak to the police on behalf of victims.
'Vile crimes'
A domestic violence raid has taken place twice a year since 2000.
Its main aim is to combat violence against women, but it also targets racist, homophobic, disability-motivated crime and crimes against the vulnerable or elderly by members or their own family or carers.
Assistant Commissioner Simon Byrne, head of territorial policing for the Met, said: "These are vile crimes that target people when they are most vulnerable.
"Our approach is very simple. If you commit a crime and we have the evidence then we will put you before the courts.
"The campaign is about intervening if you see or hear domestic abuse by dialling 999. People should not be suffering in silence."
Between April 2010 and March this year in London, there were 48,419 recorded domestic violence offences, 8,796 racist and religious hate crime offences and 1,335 homophobic offences committed.