Heather Mills' ex-chauffeur fined over disabled permit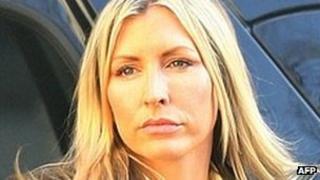 Heather Mills' former chauffeur has been fined after copying the ex-model's blue disabled badge and using it to park on a yellow line in north London.
Stewart Simonson, of John Gooch Drive, Enfield, told magistrates in Enfield it was a "spur of the moment decision" to use the pass to go shopping.
The 65-year-old was fined £175 plus £485 in costs.
The court heard how traffic wardens had become suspicious about the lack of a hologram on the pass.
Chris Bond of Enfield Council said the abuse of the permit, which was used six months after Simonson stopped working for Ms Mills, was "despicable".
"This prosecution shows we will not hesitate to take action against people who defraud and rob from the disabled," he said.