Craig Mackey named Met Police Deputy Commissioner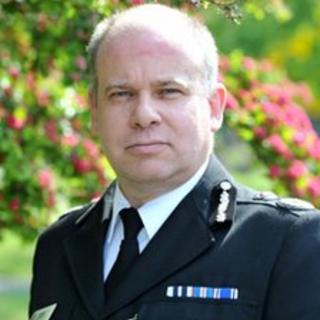 The chief constable of Cumbria, Craig Mackey, has been named as the new Deputy Commissioner of the Metropolitan Police.
The 49-year-old replaces Tim Godwin, who retired in November.
Mr Mackey also handles race equality issues for the Association of Chief Police Officers (Acpo).
Home Secretary Theresa May conducted the final interview alongside Mayor Boris Johnson and Commissioner Bernard Hogan-Howe.
Ms May said: "It has been a period of big change for the Metropolitan Police, but this decision completes a very strong team at the head of the country's biggest force."
Mr Johnson said Mr Mackey has a "strong track record in public order and will bring a new dynamism".
Commissioner Hogan-Howe said Mr Mackey's tenure in Cumbria since 2007 during "some very testing times", and his experience with the Acpo regarding race equality and stop and search, showed his all-round experience with policing issues.
Mr Mackey joined the police in 1984 and has served in Wiltshire, HM Inspectorate of Constabulary, Gloucestershire Constabulary and Cumbria Police.
The father-of-one was awarded the Queen's Police Medal in the New Year's Honours of 2009.