2012 will be TfL's biggest challenge yet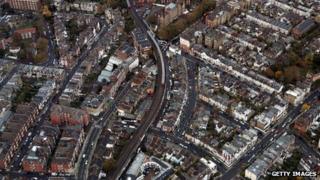 As we come to the end of another year, I thought I'd offer some lowlights and highlights of 2011 and consider what will probably hit the headlines in 2012.
It's not definitive, just those moments that have stuck in my memory in yet another hectic year covering transport in the capital.
While I'm at it, season's greetings to all my readers, fellow bloggers, commuters, and transport types in London.
Thank you for all your feedback and contributions over the year and brace yourselves for 2012!
2011
The year didn't start too well for London Underground. We had commuters stuck in tunnels, and failures on the Jubilee line as the upgrade stuttered.
The Tube came under tough scrutiny throughout the year as commuters started to question why they were paying a lot of money for a service that wasn't up to scratch.
So did it improve through the year?
The Jubilee line probably did but on some days there are still issues. Transport bosses recently told me they had the best week's performance-wise ever on it.
The upgrade is complete and you can expect an increase in the number of trains.
A fleet of new trains has also been delivered on the Victoria line. There have been teething problems with the doors and in the summer they do churn out the heat but they're certainly more frequent and quick most of the time.
The Docklands Light Railway (DLR) has also seen its upgrade completed. The DLR Stratford International extension has been finished along with four new stations. All will be well used and tested next summer.
The Overground is one area where there are consistently good vibes. The East London line was extended from Dalston to Highbury and Islington. It was dubbed the "regeneration railway" and many who use it love it.
The final bit of the London Overground orbital between Clapham Junction via Surrey Quays should be completed next year. The lesson there is; build it and they will come.
On the buses, the bendy bus was disposed of at some cost and some delight to City Hall.
Many wondered if a combination of bendies and conventional buses wouldn't be a better idea.
Also putting the politics, the arguments and the costings aside, seeing the reaction to New Bus for London trundle up Whitehall was quite something. I've never seen a bus greeted with such delight by a crowd.
Cycling has again seen lots of coverage. The number of cyclists continues to grow as do concerns about the number of them being killed on the capital's roads.
Parking charges are heading one way only and the number of roadworks in London continues to be a huge issue. Congestion in London seems to be as bad as it's ever been.
At the airports, the industry continues to gnash its teeth at a lack of capacity in the South East and still hankers for a third runway at Heathrow.
Other things people highlighted when I asked on Twitter about 2011 included: Transport for London's (TFL) countdown application that tells you how long you'll have to wait for your bus, the assertive campaign to increase safety for cyclists, and the campaign to clean up London's air.
Also, the new western concourse at Kings Cross, the introduction of the S-stock on the Metropolitan line, the 20mph speed limit in Islington, and the delay in introducing Westminster's evening and weekend parking charges.
Oh, and the flashmob marriage on the Overground (OK, that's a bit left field). Thanks for all your tweets.
2012
Next year is as big as it gets for TfL. It is hard to think of a year with as many transport challenges.
Of course there is the Olympics in the summer, but there is also the Mayoral election where fares will play a large part and the eyes of the world will be on the capital.
Some months before the Games, engineering work will be suspended on the Underground. Transport bosses will be trying to make the network as resilient as possible for the Olympics and there will be a lot of pressure on the Jubilee line operating smoothly.
TfL needs normal commuters to stay away from certain pinch-points at certain times, for example; Bank, Canary Wharf and London Bridge - otherwise there will be long waits and that's without technical failures that could quickly escalate.
However, London Underground (LU) does mostly come into its own at big events but it goes without saying that it's not been tested on this scale before.
Not all the unions have agreed yet to a deal for the Games and that could prove tricky.
There will also be more controversy around the Olympic Games Lanes and the associated restrictions. Lots of detail has yet to be sorted, not least night-time deliveries.
Many businesses remain unprepared and if you're one of them there is more information here.
The Mayoral election will feature fares heavily. Labour candidate Ken Livingstone has already struck a nerve with his proposal to drop fares by 7% even though TfL has said the money has already been spent.
Mayor Boris Johnson's team is already briefing that he is considering a reduced rate early morning fare so he is clearly concerned about this policy area.
The argument centres on whether commuters are willing to pay for improvements that could be some way off, or do they just want to pay less?
Other controversial decisions are due in 2012; it is planned that the route of HS2, the high-speed rail line between London and the Midlands, will be announced by the Department for Transport.
There will also be more on the government's aviation policy where it outlines what future it sees for the industry.
Have I missed anything? Let me know.