Site wanted for Marylebone Library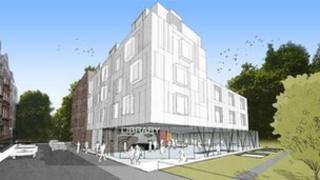 A London library needs a new home after a council announced its current location is to close for extensive refurbishment works.
Marylebone Library currently resides in a temporary site within the area's town hall which is set to close in 2013.
It has moved from the building's annexe, which needs refurbishment.
Westminster Council said the library should stay in the Marylebone area, with sites at Luxborough Street and Moxon Street being considered.
At the Luxborough Street site, the library would form part of a larger mixed-use development with housing.
Moxon Street is a vacant site currently used as a car park and fortnightly farmers' market.
The council is in exclusive negotiations with London Business School regarding the long term lease of Council House.
If a deal is agreed, a multi-million pound investment will restore the building.