Gemma McCluskie: Man held in EastEnders actress murder probe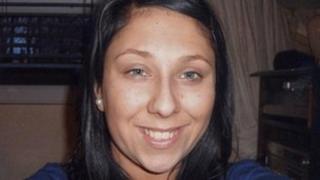 A second man has been arrested in connection with the death of former EastEnders actress Gemma McCluskie.
The 35-year-old was arrested on Friday and released on police bail on Saturday until a date in May.
The torso of Miss McCluskie, 29, was found in Regent's Canal, near Broadway Market, east London, on 6 March.
More body parts have since been removed from the canal. Her brother, Tony McCluskie, 35, is in custody charged with her murder.
Miss McCluskie played Kerry Skinner in the BBC soap in 2001.
She went missing after being seen on 1 March at the opening of the Royal London Hospital, in Whitechapel, east London.