London Fire Brigade says it has 'enough' cover for Olympics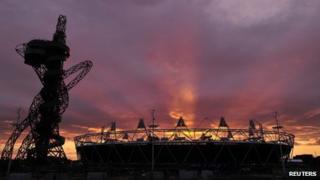 The London Fire Brigade (LFB) has announced it has sufficient volunteers to provide extra cover during this summer's Olympic Games.
The LFB had to extend its initial deadline for firefighters to opt for extra work.
The Fire Brigades Union had banned its members from signing contracts to undertake the extra shifts
But some 160 staff have now signed contracts, with a further 160 on standby in case of a major incident.
The brigade had originally intended to recruit around 225 staff to work extra hours during the games.
Gary Reason, director for operational resilience at the LFB, said: "The London Fire Brigade will still be providing a first class fire service to both the Olympic Park and the rest of London during the games.
"I am extremely grateful to those staff who came forward and signed the Olympics contracts as this must have been a difficult decision.
"Our plans will ensure that Londoners and the millions of people visiting the capital during the Olympics are kept safe."
Firefighters were being offered around £3,000 for between 10 and 12 extra shifts during the Olympics.
An FBU spokesman said its opposition was because of "detrimental changes to members' conditions of service".