London 2012: Volunteers' transport concerns over shifts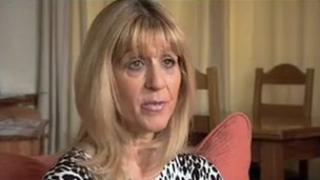 Some volunteers for London Olympics have voiced concerns over how they will get home after "unsociable" shifts.
BBC London has been in contact with 20 people, including some living outside London, who were worried about getting home after shifts in the early hours.
Games organiser Locog said: "There is a need to cover shifts outside usual working hours."
There are no Tube services through the night and many volunteers were worried about the availability of night buses.
Sharon Williamson, of Loughton, Essex, said she had to give up her "dream" of being a volunteer in the Games.
Ms Williamson, a diet consultant, said she had signed up to be a driver based at the Excel Centre in Greenwich, south-east London, who would ferry athletes and officials from venue to venue.
She said she had signed up as soon as volunteering opportunities came up and knew she could be asked to start early or finish late.
But after she got her shift timings this week, she decided to pull out.
Ms Williamson, who is self-employed, said: "Some were finishing at three or four in the morning, some going from 10:30 at night and overnight until next day - how am I going to get home afterwards?"
When she asked whether she could drive to her shift, she said she was told that she would have to pay a £15-a-day parking fee.
"Not only am I volunteering my time and perhaps losing out on money that I am earning, I am also having to pay to park. So I did think that was a bit excessive".
Mrs Williamson said she has informed London 2012 that she was unable to volunteer, given the shift timings.
Student Chris Sibthorpe is also concerned about getting home to Morden, south London, from the Olympic Park in east London.
He said: "I would finish about two in the morning, which would be night buses for me. That would be tough for me."
A spokesman for Locog said: "Games Makers are hugely important to the running of the Games, we value their time and commitment.
"The logistical task we face is organising 70,000 of these Games Makers to cover eight million volunteering hours.
"If a Games Maker can't fulfil the suggested shift we will look for an alternative solution. Locog will offer advice and support to everyone involved in the Games on how to get to and from shifts."