'Predatory' ex-TA captain rapist convicted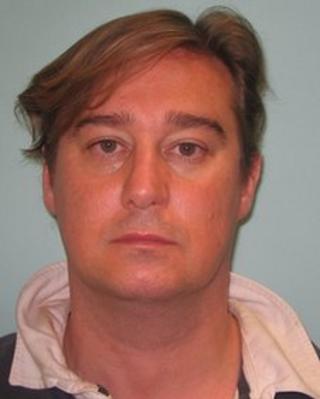 Police fear there may be more victims of a rapist convicted of attacking four women.
Brian Witty, 41, previously a Territorial Army Parachute Regiment captain was convicted of three rapes and a sexual assault, at Kingston-upon-Thames Crown Court.
He met two of his victims through a dating website and assaulted others following chance encounters in bars.
The Metropolitan Police was criticised over the investigation.
Det Insp Michael Murfin described Witty as a "predatory rapist".
He said: "I would urge anyone who thinks they may have been raped or sexually assaulted by him to contact the police in complete confidence."
'Public protection'
Witty, of Twickenham Road, Teddington, south-west London, warned one of his victims he had been in the forces and could do whatever he wanted - "even kill her".
The first of the four offences occurred in January, 1995. It involved a woman Witty originally met at the Slug and Lettuce pub in Fulham, south-west London.
Eleven years later, another allegation was made, after he met a woman through an online dating agency in May, 2006, at Covent Garden, central London.
On October 1, 2008, he met the third victim by chance in a bar in the City of London.
The fourth victim was introduced to him through the same dating website and they met at The Anglers pub in Teddington in August last year.
Lisa Longstaff, of Women Against Rape, who was in court supporting one of the victims, said the police had not been thorough enough in their investigations.
She said: "In some countries it takes two women to give evidence to carry the legal weight of one man. Here it took four."
The Met said the force was not able to discuss specific actions relating to the investigations conducted in 1995, 2006 and 2008, but that Sapphire, its sex crime unit, moved under the command of the Specialist Crime Directorate in September 2009.
It said the new single command structure had increased accountability, with better-trained and more experienced staff and improved, centralised intelligence and crime management.
Adjourning sentencing for reports, Judge Nicholas Price QC said: "The only issue that this court has to make is if your behaviour is such, as it has been over a period of many years, that you should be considered to be dangerous and therefore liable to a term of imprisonment for the public protection."