Deputy mayor unseated by GP in Ealing and Hillingdon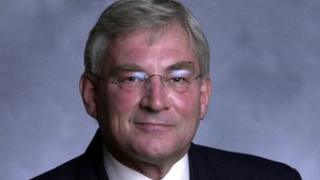 A GP has narrowly beaten Richard Barnes, the incumbent Statutory Deputy Mayor of London and Conservative Group leader on the London Assembly, in Ealing and Hillingdon.
Labour candidate Dr Onkar Sahota beat Mr Barnes by 3,110 votes which he said had been a "huge task".
He said he was a doctor who was "in touch" with the people of London.
Mr Barnes tweeted earlier: "We must go forwards not backwards. Vote! Vote! Vote!"
Speaking to BBC London 94.9, Dr Sahota, who was standing for his first elected office, said: "I am in touch with the feelings of the average people of London and my patients."
He said his election was a "clear message to the government that the policies that they have adopted are not acceptable to the people".
He said NHS funding had been the cornerstone of his election campaign.
Mr Barnes became Deputy Mayor of London in 2008.
The Deputy Mayor of London can act on behalf of the mayor, without formal delegation and can represent the mayor.
· All the latest election results are available at bbc.co.uk/vote2012