Rail firm London Midland 'to save £1.25m by job cuts'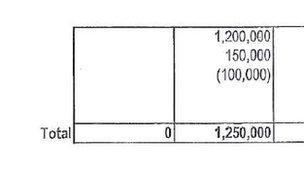 Leaked documents show that the rail firm London Midland plans to save £1.25m a year by closing ticket offices and cutting staff, a union says.
The RMT union said the firm intended to save the sum annually, backing its claim by releasing documents marked "confidential".
It said 12 ticket offices would be closed, with cuts at 86 of 90 offices and more than 100 jobs threatened.
The company said savings would provide value for money for passengers.
RMT General Secretary Bob Crow said: "These leaked documents show that for vandalising ticket offices and destroying jobs across the service London Midland and its shareholders stand to profit to the tune of £1.25m.
"We warned that this was a cash for closures programme - and the extent of the money that the company plan to rake in from this scandalous assault on jobs and services is now laid bare.
"We will be using this information to jack up the national campaign of resistance to ticket office closures."
A London Midland spokesman said: "We have widely consulted on our proposal to change our ticket office opening hours - this includes consultation with our staff and the rail unions.
"Our proposals have been submitted to the secretary of state who is weighing up the issues and we are waiting for her decision.
"Our proposals will match ticket office opening hours with local demand and the savings made will provide best value for money for passengers and taxpayers."
London Midland runs routes through central England, connecting London and the Midlands with the North West.
Related Internet Links
The BBC is not responsible for the content of external sites.