Lamppost baby death workmen 'pressured'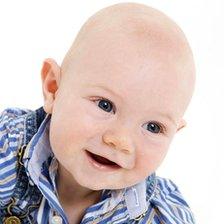 Workers at a site where a lamppost fell and killed a baby were under pressure to finish the job quickly, an inquest has heard.
The lamp fell on a pram carrying Tommy Hollis near Chiswick Town Hall, west London, in February 2010.
Tommy suffered brain injuries and died a day before his first birthday.
On Tuesday West London Coroner's Court heard Hounslow Council had put pressure on workers to do the job quickly.
The court has been told a worker cut through a metal plate supporting the lamppost, thinking it was a tram track.
When it fell five days later the lamp post also hit and injured a woman who was pushing her granddaughter in a buggy.
Amin Sinani, a senior consultant with Aecom - which was tasked to re-widen a road near Chiswick Town Hall by the council - said he had an email from the authority stressing the importance of the work being done quickly.
The court was told the council's head of transport expressed "the growing concern, with this being a civic site and the election approaching".
Asked by Owain Thomas, counsel for Tommy's parents Chris and Kate Hollis, if he was "under pressure to complete this project quickly", Mr Sinani replied: "The site had been excavated for a long time.
"In that sense, yes, there was some sort of pressure to deliver the work on time."