London 2012: Jogging couriers to help deliveries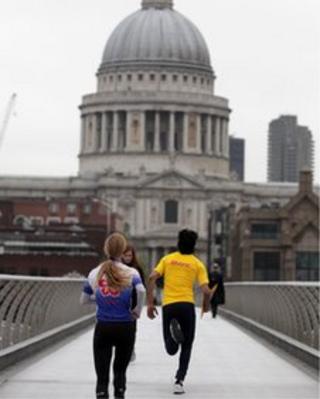 A delivery firm is deploying jogging couriers to help overcome congestion it expects in London during the Olympics.
JogPost will help dispatch business post for couriers including DHL through its team of runners.
Additional visitors, increased security and Games lanes for Olympic athletes and VIPs are expected to impact on deliveries for firms during the Games.
JogPost founder JJ Harding said using jogging couriers could also be viable after the Olympics.
There will be in the region of 100 to 110 runners who will jog an average of six miles (10km) a day, with the maximum distance being 10 miles (16km).
The joggers are "congestion busters" so can use other means such as busses, the Tube and hire bikes, to get around.