Leyton stabbing Good Samaritan sought by police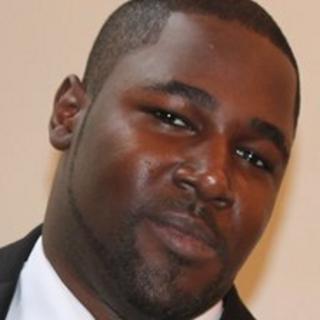 Police are trying to trace a man who came to the aid of a 28-year-old fatally stabbed in east London.
Marvin Hogan was stabbed in the chest in Thornhill Gardens, Leyton, on 4 June. He died in hospital in the early hours of the next day.
Officers want to trace a white man carrying a rucksack which he placed under the victim's head until help arrived.
The victim, from Leyton, was in his car on Windsor Road when he was confronted.
During the incident the victim's keyring was taken and police hope to find it.
It had a Vauxhall Astra car key, an electronic fob for entry into the victim's flat, a red piece of plastic and a silver cross which is black on one side.
The first suspect was a black man in his early 20s, about 5ft 9ins tall.
He was wearing a red baseball cap with a logo on the front and a black body-warmer with a six-inch red band on the front.
The second suspect was a black man in his early 20s, about 5ft 9ins tall with a oval-shaped, chubby face and hair in cane rows.
Answer 'in community'
He wore a quilted Barbour-style jacket with silver on it.
The third attacker was a black man in his early 20s, who was wearing dark clothing.
Det Ch Insp Graeme Gwyn said: "We are appealing for any witness or anyone with information to please contact us as soon as possible.
"The answer to solving this murder lies within the local community and we would ask people to come forward.
"Do you recognise the description of the suspects? Are you the man with the rucksack who came to the victim's aid?"
Four men arrested over the killing have been bailed.