Two top policing advisers to London mayor leave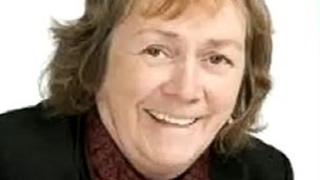 Two key advisers in the Mayor's Office for Policing and Crime (MOPC) have left.
Catherine Crawford, chief executive of MOPC, retired after 12 years as the top policing advisor in London.
Her deputy Jane Harwood also stepped down from her job on Friday, but no reason was given for her leaving.
Mayor Boris Johnson's office said they were currently seeking new appointments. BBC London's Guy Smith said their departure was "sudden".
The home affairs correspondent said they left without any handover period, less than a month before the Olympics.
He said usually there would be a notice period of up to three months to allow for a smooth handover.
Ms Crawford had headed the Metropolitan Police Authority, the independent body which scrutinises the Metropolitan Police, since it started in 2000.
The authority's functions were taken over by MOPC in 2011.
'Outside our control'
In a leaked email, seen by the BBC, to former and current colleagues, Ms Crawford and Ms Harwood said: "We are very sorry that it has not been possible to see all of you face to face to tell you that today is our last day in the office.
"The timing has been outside our control."
The deputy mayor for policing, Stephen Greenhalgh, who was earlier the leader of Hammersmith and Fulham Council, himself came to the job in June.
A spokesman for the mayor said they were seeking new appointments as soon as possible.
Meanwhile, the deputy mayor will be in overall charge of MOPC and senior managers will look after the day-to-day working.
In a statement, Mr Johnson praised Ms Crawford who he said was ''often working behind the scenes" and had "commanded the respect of colleagues, senior police officers and cross-party politicians".
"I have personally valued her consistent advice and support and wish her well for the future," he added.
On Ms Harwood, the mayor's office said she joined the Metropolitan Police Authority in April 2008 and then MOPC. She made a "huge contribution" through her "resilience, professionalism and extensive experience of policing and management", the office said.