Man seriously injured in Thames Quay crane crash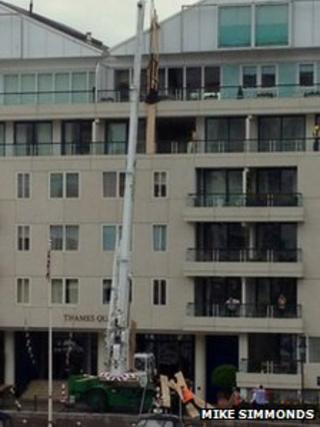 A man was seriously injured when timber flooring from a building fell on to the roof of a crane's cab in west London, London Fire Brigade (LFB) has said.
Paramedics were called to the Thames Quay building in Chelsea Harbour at about 10:50 BST. A 44-year-old man was treated for multiple injuries.
The man suffered injuries to the head, arm and foot, and was taken to St Mary's Hospital in Paddington.
LFB said it was trying to make the precariously positioned crane safe.