Saunderson-Smith trial: Millionaire 'murdered for his money'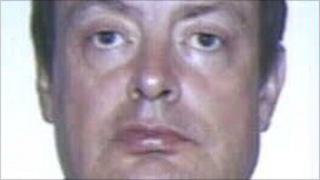 A millionaire property developer was beaten to death by builders trying to discover where he kept his cash, a court has heard.
William Saunderson-Smith, 58, was found in the attic bedroom of a house he was renovating in West Kensington, west London, in October 2011.
Three Polish builders are on trial at the Old Bailey accused of the killing.
Slawomir Bugajewski, 39, and Dawid Rymar, 24, both of Acton, and Ireneusz Mydlarz, 37, of Edgware, deny murder.
Jurors were told that the three builders fled the country after the killing.
One of the men later told police they took £2,000, the court heard, but officers later found they missed £225,000 hidden in and around the bedroom, and a further £100,000 at another property in Fulham.
Mercilessly beaten
Aftab Jafferjee QC, prosecuting, said even though Mr Saunderson-Smith was reclusive and scruffy in appearance, he was a multi-millionaire with properties in London and abroad.
He said the developer preferred to use Polish builders because they were cheaper and he could pay them in cash from a bag of about £1,000 on Fridays.
The defendants had worked for Mr Saunderson-Smith in the past but were not working for him at the time of the killing, the court heard.
Mr Jafferjee said they had ambushed Mr Saunderson-Smith after he had gone to bed.
"He had not given up his life cheaply as vast sums of money, around £225,000, were found secreted in and around his bedroom, plainly undetected by his killers," he told the court.
The trial continues.