Three guilty of Newham 'postcode' murder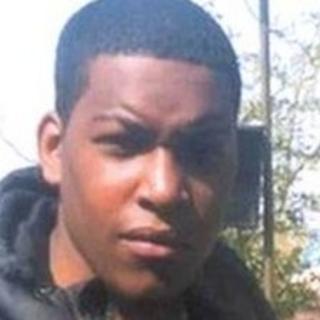 Three youths have been found guilty of murdering a doctor's son during a "postcode war" in east London.
Ailton Campos De Oliveira, 16, of West Ham, east London, was riding his bicycle through Newham when he was stabbed 10 times in July 2010.
Jerelle Wilson-Moonie, 19, of East Ham, and two 17-year-old youths, who are too young to be identified, had denied murder.
They were remanded in custody at the Old Bailey for sentencing on Friday.
The Old Bailey heard Ailton, who was attacked in Denbigh Road in the early hours of 4 July, suffered a punctured lung and died two days later.
'Tribal loyalties'
Crispin Aylett QC, prosecuting, said the teenager had been riding home from a party in another area when he was spotted by a gang of up to 15 youths.
He told the jury: "Ailton was out on his bicycle when he found himself in the wrong part of town at the wrong time."
He added: "At the time of the murder, a number of those who feature in this case were still at school.
"You may not be surprised to learn that a number of them were at the same school.
"Nonetheless, once the school bell rang at the end of the day, whatever friendships might have been formed in the playground were put to one side in favour of what appear to be tribal loyalties inspired by the postcodes of people's addresses."
Mr Aylett said Ailton was killed in retaliation for the stabbing murder of Stephen Lewis, 15, in January 2009 at an anti-knives party.
Wilson-Moonie was described as Stephen's best friend and they were both members of the Chad Green gang which is based in the Plaistow area.
Ailton was said to have had friends among the gang implicated in the death.
Mr Aylett told the court: "Albeit that 18 months had gone by since his death, the murder of Ailton Campos De Oliveira was committed as an act of revenge."
Ailton's mother and police commissioner father were at the opening of the trial but have since returned home to Angola.
His aunt, Eliziana Domingos, told the court in a statement that the close-knit family would never be the same again.
She said to the killers: "If you think that fitting in, being part of a gang and carrying weapons makes you a man, it doesn't.
"Hurting our boy, or any boy, killing him in cold blood makes you a coward."