Relaxed start but real Olympic test is still to come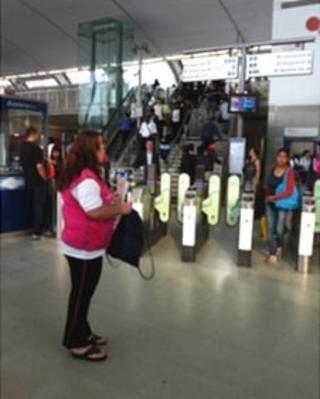 This morning I got to the Olympic Park using the Overground at 08:00 BST and I got a seat. That's a first.
So far it looks like Londoners have heeded the warnings and stayed away from the public transport system in large numbers.
Friday night is an extremely important night for the Olympics and it is a big night for Transport for London (TfL).
However, it is by no means going to be the most challenging.
Yes, they will be trying to get world leaders and dignitaries along the Games Lanes from Buckingham Palace at the same time as getting spectators to the park.
However, there are 'only' 80,000 spectators in the stadium.
Combine that with the low level of commuters and the London 'tradition' of after-work Friday drinks and it's the same size of operation that you get at a rugby international at Twickenham.
Added to that there are 10 lines in and out of Stratford.
The real tests are ahead, particularly Monday, 30 July at London Bridge and across the network on Friday, 3 August.
When we see the athletics events start in the second week, along with the other events at Stratford, TfL will have to move more than 300,000 spectators a day as well as commuters.
There are bound to be problems. The Olympics is not a magic wand for London's old Tube system (in parts) but, London Underground (LU) does deal with big events very regularly.
Finally, best of luck to all the transport workers.
See you on the other side and stay in touch.