Youths jailed for East Ham postcode murder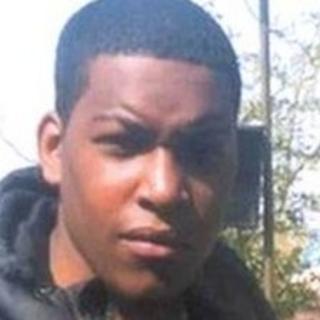 Three youths have been jailed for life after murdering a doctor's son during a "postcode war" in east London.
Ailton Campos De Oliveira, 16, of West Ham, was riding his bicycle through Newham when he was stabbed 10 times in July 2010, the Old Bailey heard.
Jerelle Wilson-Moonie, 19, Jeffery Lartey and Virally Okokono, both 17, all of east London, had denied murder.
They were part of a gang seeking revenge on a rival group when they attacked the innocent victim.
All three were ordered to serve minimum terms of 18 years.
Ailton was attacked in Denbigh Road in the early hours of 4 July.
The teenager had been riding home from a party in another area when he was spotted by a gang of up to 15 youths.
He suffered a punctured lung and died two days later.
The Old Bailey was told Ailton was killed in retaliation for the stabbing murder of 15-year-old Stephen Lewis in January 2009 at an anti-knives party.
'Utterly needless death'
Wilson-Moonie was described as Stephen Lewis's best friend and they were both members of the Chad Green gang which is based in the Plaistow area.
Judge Timothy Pontius said: "The most tragic aspect of this utterly needless death is that Ailton was not a member of any gang and had not been involved in the murder."
He called the attack "ferocious and sustained", adding: "This was an attack on a lone youth who had no chance to defend himself. He never stood a chance."
So-called "postcode wars" have seen youth gangs in London sparking up often-deadly rivalries with other gangs, with loyalty to their local area.
The judge said this particular feud had already claimed three lives.