U-turn over Barking and Dagenham school merger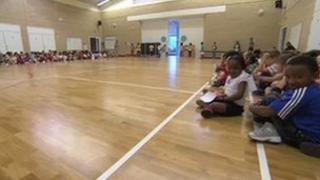 An east London council has done a U-turn on a controversial scheme to merge two schools.
Barking and Dagenham Council had approved plans to amalgamate Village Infants and William Ford Junior, creating a joint voluntary aided CofE primary school.
Nearly 700 people, including parents, governors and teachers from both the schools opposed the proposals.
The council has now gone back on its original decision.
Councillor Rocky Gill, cabinet member for education, said: "We remain convinced that an age three to 11 years voluntary aided school would best meet the needs of the children in Dagenham Village and we are unfortunately unable to take this opportunity forward.
"Barking and Dagenham Council remains committed to the principles of primary school amalgamation. This has already been successfully implemented in a number of schools.
"In the meantime we will continue to support and challenge Village Infants and William Ford schools to work together to ensure outstanding outcomes for their children."
A formal report will now be presented to the council's cabinet seeking confirmation of the decision.
'Discriminating admissions'
The merger plans had been challenged by the British Humanist Association, which claimed the plan was unlawful.
BHA chief executive Andrew Copson said: "We welcome the decision by Barking and Dagenham Council to reverse the proposed merger of Village Infants into William Ford.
"If the merger had gone ahead, the result would have been a more segregated school system, with the new school religiously discriminating in admissions and employment policies.
"It is vital our education system is as inclusive as possible so that children grow up knowing those whose beliefs are different from their own, and are not segregated based on their parents' religious beliefs."