Sex party man Patrick Ribbsaeter jailed for girlfriend attack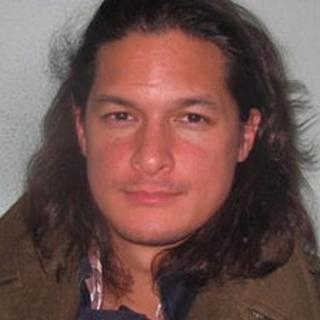 A model who attacked his girlfriend in a car after the pair attended a sex party in London's Soho has been jailed for five years.
Patrick Ribbsaeter, 32, attacked Wachirapom Sara-Pod, 35, last October, forcing the victim to flee the car in only an overcoat, the Old Bailey heard.
In July Swedish national Ribbsaeter, of Streatham, south London, was convicted of causing grievous bodily harm.
The pair had been to the Killing Kittens swingers party, the jury heard.
The victim, who is also a model, suffered a haemorrhage in her right eye and extensive bruising and swelling on her face following the two-hour attack.
'Sadistic pleasure'
Camilla De Silva, prosecuting, told the court the pair had gone to an "elite" swingers party and Ribbsaeter had flown into a rage after finding Miss Sara-Pod in a toilet with a man.
The lawyer said: "This is where paying customers attend with a view to having sex with other people.
"Miss Sara-Pod went into one of the toilet cubicles with a male friend to take some cocaine.
"Mr Ribbsaeter also went into the toilet and found Miss Sara-Pod there. This angered him and there was an argument."
But Ribbsaeter, who denied the attack, said he was just concerned about his girlfriend taking cocaine.
He told the jury: "It was a sex party. Everyone was having sex."
But the male model began a "a prolonged and sustained verbal and physical assault" as he drove her home.
Miss De Silva said: "At one point he stopped the car and grabbed her hair and hit her head against the console and window."
After halting the attack, Ribbsaeter suggested they have sex, to which the victim agreed to "calm him down", the court heard.
Miss De Silva said: "At one point he also put his hands around her throat pushing her head into the seat so she felt she was being choked.
"This only stopped because he thought she was losing consciousness.
"He then got into the front seat again. She then took the opportunity to grab her coat and flee out of the car towards a garage."
Sentencing, Judge Richard Hone said: "You are plainly a man who is on occasions unable to control his anger and whose behaviour is out of proportion."
Ribbsaeter had demonstrated "sadistic pleasure" during the attack, the judge added.
The attacker also has a conviction for assaulting a girlfriend in Sweden, the court heard.