Man cashed cheques stolen from illusionist Derren Brown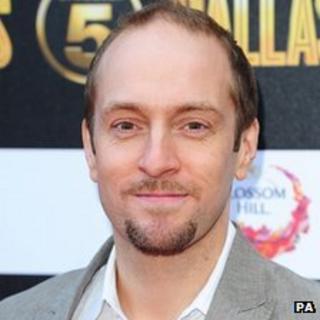 A man who cashed £30,000 worth of cheques stolen from illusionist Derren Brown has been found guilty of fraud.
Bernard Ayanbanjo, 48, of Woolwich, was given the cheques by Mr Brown's cleaner Rocio Pavon-Navarrete, 47, in 2010.
Ayanbanjo had denied two counts of fraud, at Southwark Crown Court, while Pavon-Navarrete, of Greenwich, south-east London, admitted theft.
The cheques were signed by Mr Brown's manager but had no amount on them.
The blank cheques, signed by James Cooper, were at his home in central London, and were kept to be used by his assistant while the illusionist and his manager were away from the city, the court heard.
'Not plausible'
Ayanbanjo, a Nigerian national, said Pavon-Navarrete had given him the cheques, worth £21,550.35 and £11,500, which he cashed between October and December 2010.
The jury heard an excerpt from Ayanbanjo's police interview, where he claimed the cleaner asked him to cash the cheques as payment for work done on a sign for her shop in Greenwich and he was meant to pay her back the remaining balance.
The court heard he did think about the matter briefly after being handed the second cheque, but still went ahead and cashed it.
"I did think this time about the cheque, but I didn't give it too much thought because I needed payment," Ayanbanjo told police.
But prosecutor Bethan Charnley said: "Any right thinking person would immediately think, 'That isn't right, there's something strange here', and you would need a lot of convincing before you took that cheque and put it in your bank account.
"It's not plausible, it's not likely and it's simply not possible that Mr Ayanbanjo was acting honestly and that he was entitled to present that cheque as he did.
Ayanbanjo, of Waverley Road, and Pavon-Navarrete, of Bardsley Lane, are expected to be sentenced on 11 October.