Hasan Aydemir jailed for posting fake bomb to wedding of sister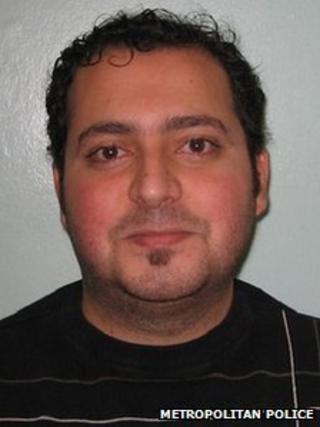 A man who air freighted a fake bomb to disrupt his sister's wedding in Turkey has been jailed for four years.
Hasan Aydemir, 28, posted the gift-wrapped parcel with a decorative bow on the top from a branch of UPS in Camden, north London.
Aydemir, of Allington Avenue, Haringey, north London, denied making a bomb hoax but was found guilty at Blackfriars Crown Court.
The parcel was addressed to a wedding hall in the Gungoren area of Istanbul.
The court heard he told staff at UPS that the parcel contained presents, a watch and a teddy.
His sister was due to be married three days later.
Attached to the package was a piece of paper bearing the words translated into English as: "Leave the package on the table of the bride and groom on 20/03/2011. The package is my gift to Hatice-Metin."
'Extremely irresponsible'
Aydemir also phoned the reception hall to ensure that his instructions to take delivery of the parcel were carried out.
Jurors heard that when Aydemir sent the parcel on 17 March last year, he was locked in a family dispute about his sister's wedding and hoped to disrupt the service by sending the hoax bomb.
His plan was foiled when the package was inspected at Ataturk airport by a customs officer, who found it contained a device made up from a clock and pieces of different coloured wire and putty designed to look like a bomb.
Although he had used false details on the postage forms, police were able to identify Aydemir through CCTV footage and phone records.
Deputy Assistant Commissioner Stuart Osborne, senior national co-ordinator of counter terrorism, said: "Hasan Aydemir had clearly gone to great lengths to make a realistic looking hoax device, which was designed to deceive anyone seeing it into thinking that it was a bomb.
"His actions were extremely irresponsible and wasted valuable police resources both in Turkey and in London."