Baby P's father has libel damages reduced to £50,000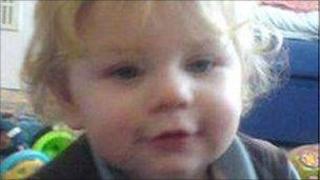 Baby P's natural father who was falsely accused of sex offences has had a libel award of £75,000 cut to £50,000.
In 2010 The People said the father, known as KC, was convicted of raping a 14-year-old girl, and he won a libel case in March.
Three Court of Appeal judges reduced the damages to £50,000 saying the original figure was "excessive".
Peter Connelly, 17 months old, was found dead with more than 50 injuries in 2007.