London estates and areas get £1m lottery funding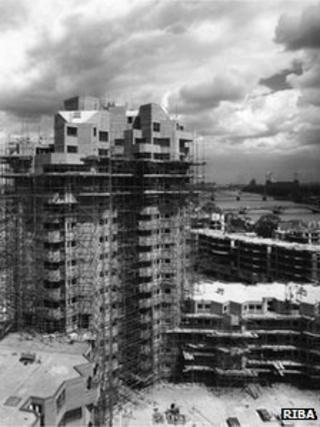 Three estates are among nine areas in London that have each received £1m in lottery funding for local projects.
"Deprived" areas in Barnet, Islington, Kensington and Chelsea, Newham, Tower Hamlets, Westminster, Waltham Forest, Camden and Brent will benefit.
The Big Lottery Fund said the money would finance projects designed by local residents to improve their area.
The areas, some in affluent boroughs, were chosen having been overlooked for funding in the past.
Helen Bullough, from the Big Lottery Fund, said they chose Grange Estate in Barnet, World's End Estate in Kensington and Chelsea, and Elthorne Estate in Islington even though they are in what are perceived to be affluent areas.
She said: "What you quite often find that an area may be perceived to be affluent, but there are also pockets of deprivation. So relatively affluent areas may get overlooked for funding.
"The areas are chosen based on an assessment of issues like the decline of industry, high levels of unemployment and crime, and a pressing need for new support services."
Once the funding is allocated local representatives work with residents to develop a plan for what improvement they would like to see in their area.
Across the UK 150 areas have received funding under the scheme.