Jury in Amy Winehouse's boyfriend's rape trial retires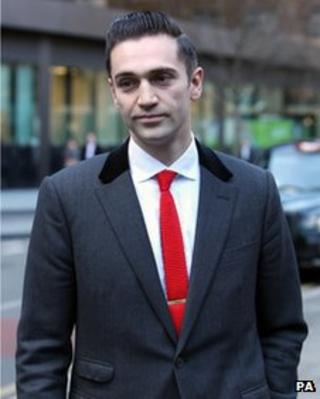 The jury in the rape trial of singer Amy Winehouse's former boyfriend has retired to consider its verdicts.
Reg Traviss, 35, is alleged to have twice raped a sleeping woman at his flat in Marylebone, central London, on New Year's Eve 2011.
She told Southwark Crown Court she was too drunk to stand and would not have had sex with him.
Mr Travis told the jury she had seduced him after a night out drinking and the sex was consensual.
Film-maker Mr Traviss, who was going out with Amy Winehouse when she died in July last year in her north London home, denies two counts of rape.