Body of Conor O'Donoghue, 17, found in River Thames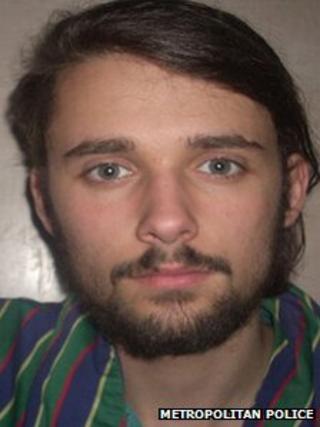 The body of a 17-year-old who went missing before Christmas while out with friends has been found in the River Thames.
Tiffin School in Kingston, south-west London, said Conor O'Donoghue's body was found on Tuesday.
Head teacher Hilda Clarke said it was believed he had fallen into the river in a "tragic accident".
Police have formally identified the body which was one of two recovered by the RNLI on Tuesday.
The body of Conor, from Richmond, was found near Chiswick Bridge at about 16:00 GMT.
His death is not being treated as suspicious, police said.
The school said there was a gathering earlier to remember Conor, who joined the sixth form in 2011 from St Benedict's School in Ealing.
'Distressing time'
Miss Clarke said he was an "able and bright student" who planned to study physics at university.
He was reported missing on 8 December.
She said: "He went missing in the early hours after being out with friends.
"It has been terrible for his parents for him to be missing for a month.
"It's a very sad and distressing time."
The results of a post-mortem examination proved inconclusive.
An inquest has been opened and adjourned at West London Coroner's Court.
At about 08:00 GMT on Tuesday the police were alerted to the discovery of another young man's body in the river, spotted by a member of the public near Putney Wharf, south-west London.
The two deaths are not being linked.
Wayne Bellamy, station manager at Chiswick lifeboat station, said: "I cannot imagine what these times have been like for the families of the men, not knowing where they may be."