Water sports firm faces Mari-Simon Cronje manslaughter charge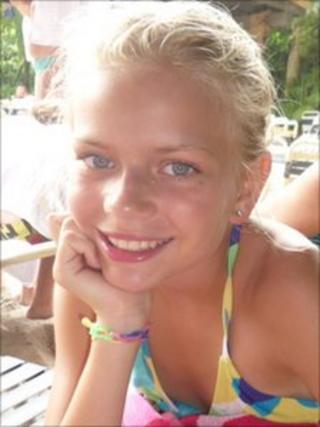 A water sports centre has been charged with corporate manslaughter over the death of an 11-year-old girl who fell from an inflatable banana boat ride.
Mari-Simon Cronje was hit by the boat which had been towing the inflatable at the Prince's Sporting Club in Bedfont, west London, in September 2010.
Glen Walker, a director at the firm, also faces a charge under the Health and Safety at Work Act.
Mr Walker and representatives for the company are due in court next month.
Mari-Simon was attending a children's birthday party and was part of a group riding the inflatable on a lake at the site.
She fell into the water and was hit by the boat's propeller.