Danny O'Shea murder accused 'told pack of lies'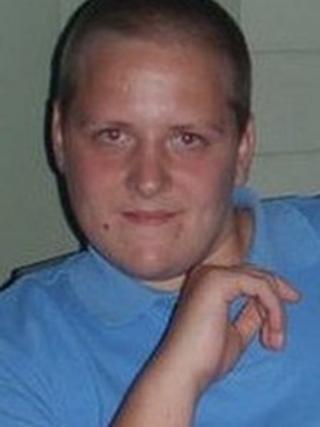 A sports agent accused of murder told police a "pack of lies" while being questioned, the Old Bailey has heard.
Sports agent Christopher Nathaniel, 35, and Paul Boadi, 34, of Docklands, east London, are accused of killing Danny O'Shea in Canning Town, east London.
Mr Nathaniel was questioned after Mr O'Shea was stabbed in the throat yards from his mother's home.
Mr Boadi, Mr Nathaniel and eight other men deny murdering the 18-year-old in December 2011.
Mark Heywood QC, prosecuting, told the Old Bailey that Mr Nathaniel "chose to lie" to police.
"It was nothing less than a pack of lies," he said.
Mr Heywood said when Mr Nathaniel was interviewed again, "he was not frank then either".
'Exact revenge'
When he was charged with murder, Mr Nathaniel said "not guilty" and "outrageous", Mr Heywood said.
He said the defendants travelled to the area to "exact revenge" after Mr Boadi's mobile phone was stolen a week earlier.
"The plan was to teach a lesson," Mr Heywood said.
"They were serious. As far as can be known, none of them knew the young man who died.
"That young man had very little to do with why they were there.
"It seems he simply crossed their paths, possibly because he ran with others."
The defendants are Mr Nathaniel and Mr Boadi, both of Docklands, east London; David Hylton, 47, from Holborn, central London; Andrew Johnson, 35, Paul Johnson, 33, and O'Neil Wareham, 30, all from Harrow, north-west London; Ferron Perue, 24, from Birmingham; Kevin Richards, 32, from Harlesden, north London; Nugent Rowe, 29, from Pinner, Middlesex, and Scott Marius, 44, from Clinton Villas, west London.
All of the accused deny murder and conspiracy to commit grievous bodily harm.
The trial was adjourned to Monday.