Man jailed over girl's crash death during police pursuit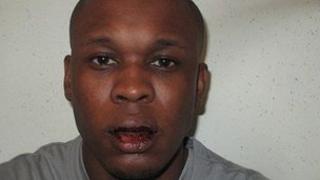 A driver who crashed into a car, killing a 13-year-old, while being pursued by police in London has been jailed for eight-and-a-half years.
Wictoria Karolina Was, of Broxbourne, Enfield, died when Devon Newell's car crashed into the car she was in in New Cross, south-east London, on 6 January.
Newell, 33, pleaded guilty to causing death by dangerous driving and causing serious injury at Woolwich Crown Court.
The teenager's mother said she will be "tortured for the rest of my life".
Wictoria was in the car with her mother, four-year-old brother and her mother's partner when the collision took place in Ilderton Road, Metropolitan Police said.
On Monday Newell, of no fixed address, was jailed for eight-and-a-half years over the death and two years for causing serious injury by dangerous driving. Both sentences will be served concurrently.
'Unbearable pain'
In a victim impact statement read in court Wictoria's mother Anna Uroda described her daughter as a "sensible young girl full of life, my beautiful little princess".
She said: "The river of tears has not stopped flowing since 6 January when Wictoria was taken from us.
"My insides have been ripped out, the pain is unbearable, a fire burning internally 24 hours a day, all emotions and purpose of life have become a mystery.
"Tell me how I tell Max, my young son, that he will never see his loving sister again. The questions 'Where is Wictoria?, I want Wictoria, I love Wictoria' - it tears me apart every day.
"I am sorry there are no words that describe the hatred I have towards the person that took Wictoria's life so violently."
Ms Uroda added: "Wictoria was the everlasting burning flame of my life; this flame was blown out in a moment, no flicker just taken from us so violently, how can I find it in my heart to forgive?
"The day Wictoria's heart stopped beating so did mine.
"Without Wictoria my life is incomplete, I will be tortured for the rest of my life, every day I face in darkness."
'Grossly excessive speed'
Newell also admitted failing to stop for police, failing to stop at the scene of an accident, driving with no insurance and driving with no licence.
He was disqualified from driving for six years.
Alison Saunders, CPS London Chief Crown Prosecutor, said: "Newell's dangerous driving on 6 January ended in tragic consequences.
"He paid no regard to other road users or pedestrians as he drove at grossly excessive speed, at some points over 60mph, driving on the wrong side of the road and through two sets of red traffic lights in a residential area of south east London.
"This resulted in him hitting a car containing a family of four."