Boy admits killing woman, 85, in handbag mugging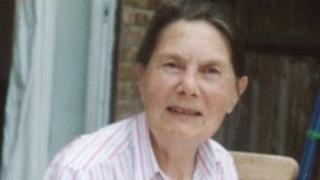 A teenage boy has admitted killing a pensioner while mugging her for her handbag.
Partially-sighted Paula Castle, 85, was attacked in Greenford, west London, last November.
She died of head injuries in hospital the following day.
The 15-year-old boy pleaded guilty to manslaughter when he appeared by video-link at the Old Bailey. He pleaded not guilty to murder and was remanded in custody.
The teenager also pleaded guilty to robbing Mrs Castle of her handbag, and mugging a second woman, Rose Mohamed, for £120.
Another 15-year-old youth charged with the same offences was remanded until later in the month after his plea and case management hearing was adjourned.