Debbie Linsley murder: Reward offer over 1988 train death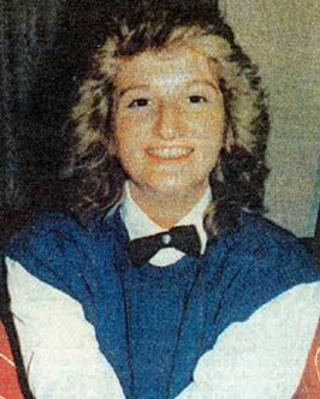 Police are offering a £20,000 reward to help solve the "savage and brutal" murder of a woman found dead on a train 25 years ago.
Debbie Linsley, 26, from Bromley, south-east London, was found at Victoria station on 23 March 1988.
She had been stabbed repeatedly in the heart and the case was reopened in 2002 after advances in forensic science techniques.
No-one has been arrested in connection with the murder.
Ms Linsley, who lived and worked in Edinburgh, had been to visit her parents and brother Gordon in preparation for his wedding, due to be held a few weeks later.
She got on the 14:16 train from Orpington to London Victoria at Petts Wood and entered an old-fashioned compartment.
Her body was found surrounded by blood by British Rail staff at Victoria station at about 14:50.
A French passenger revealed she heard screaming onboard the train after it left Brixton in south London. Miss Linsley's attacker was injured during the incident and left samples of his blood at the scene.
Innocent woman
Her father Arthur Linsley said: "When Debbie was murdered the senior investigating officer described the attack as savage and brutal.
"She was stabbed at least five times and because of the severity of the attack he was of the opinion that it was unlikely that this was the culprit's first violent offence.
"Debbie had deep defence wounds on her hands but despite this she injured him during the struggle.
"As a result of this a full DNA profile has subsequently been obtained of the attacker.
"So here we have a probable repeat violent offender and we have his full DNA profile but he is not on the DNA database. I find that very puzzling.
"There must be a partner, relative or friend out there who knows of someone who returned home with an unexplained injury and we are appealing for that person or persons to come forward."
Police believe the murder weapon, which has never been recovered, was a heavily bladed knife between five and seven-and-a-half inches (13cm to 19cm) long.
Det Ch Insp Chris Burgess, said: "Twenty five years on from the murder of Debbie Linsley, an innocent woman on a train in broad daylight, we are still hopeful that the murderer can be caught."