Girl, three, dies after being hit by a van in Croydon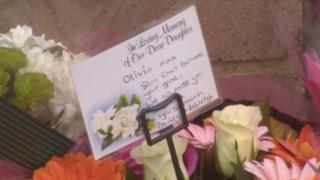 A three-year-old girl has died in a road crash in Croydon, south London.
An ambulance was called just before 08:45 GMT to Wellesley Road after reports that a van had hit the child.
A spokesman said she was in cardiac arrest and was taken to St George's Hospital.
Police said the driver, who stopped at the scene, was arrested on suspicion of causing death by careless driving. He will return to a south London police station in May.
The child was pronounced dead just after 10:00 GMT.